The Going: Following 2mm of rain, the ground is now Yielding, Good to Yielding in places. Mainly dry forecast
Date: 21/01/2022
Food & Drink
For all racegoers attending Down Royal, the bars on site include the public bar in the main grandstand, the Dark Horse Wine Bar and Café and an outdoor bar trailer between the grandstands on busier days. All hospitality suites have their own private bar facilities.
If you opt for a general admission ticket, there are plenty of food options on site. Our Silks@downroyal offer a fantastic gourmet selection with luxury Beef Burgers along with Gourmet Hot Dogs.
The Dark Horse Wine Bar and Café offers a light deli style menu in stylish surroundings with views over the finishing straight and a balcony overlooking the Parade Ring. No booking is required but it is very popular so we advise you get there early!
What To Wear
Heading to Zen Orthodontics Ladies Day this Saturday 18th June? We have put together a list of essentials to help you look and feel fabulous all day long.
The Zen Orthodontics Ladies Day takes place on Saturday 18th June and promises to be one of the most glamorous days out. As much about fashion as it is the horse racing, it's an opportunity to get dressed up for one of the best days of the year at Down Royal.
It doesn't matter if it's the first time attending, it's a regular for you or if you're a seasoned veteran, this is one event where nailing the style and your smile is key.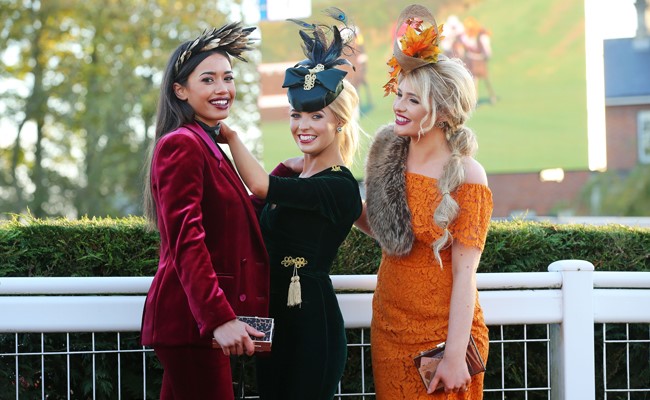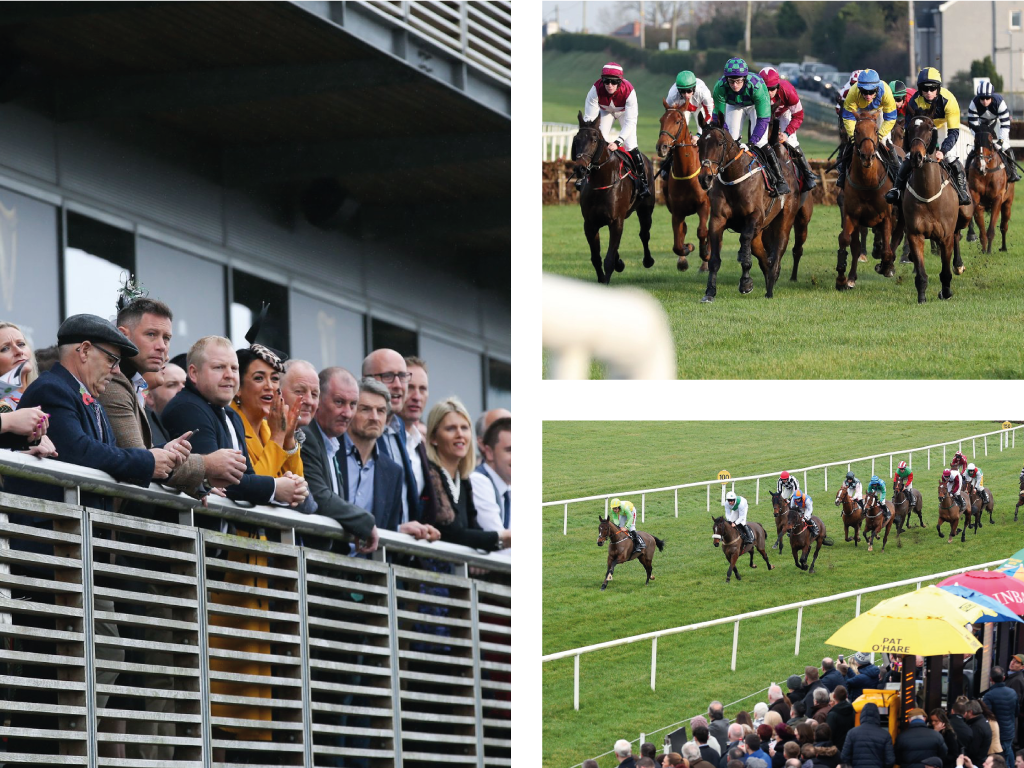 Getting Here
Car – There is free car parking available to everyone attending Down Royal. All car parks are within a 5 minute walk of the turnstiles. Our postcode is BT27 5RW for Sat Nav and full directions can be found at www.downroyal.com
Bus – There is a return bus which leaves Donegal Square West one and a half hours before the scheduled first race at Down Royal on racedays. The bus will return approximately one hour after the scheduled last race at Down Royal on the dates above.
The bus can be booked at www.downroyal.com. For further information on the bus service please contact Belfast Bus Company on 028 90742444.
Taxi – For anyone who wants to relax and enjoy the races without driving, a taxi service is provided by Valuecabs. The taxi rank operates from the front of the turnstile building throughout the day and after racing. A taxi from Belfast City Centre is approximately £25 and takes around 25 minutes to reach the course.
Owners & Trainers
At Down Royal we are proud to celebrate racing as the heart of our business and we believe that owners are integral to the future of horse racing.
All owners with a horse registered in training can enjoy complimentary access to Down Royal for 10 of our 12 race meetings (excludes Northern Ireland Festival of Racing).
To reflect this we provide top class facilities for owners on site. In 2011 we completed a £100,000 upgrade on our Owners facility at the course. All owners receive complimentary tea or coffee throughout racing and there are large plasma screens for viewing the races throughout the Owners facility along with a Tote facility. There is a large external viewing area overlooking the parade ring which is directly accessible from the Owners facility.
There is a dedicated Owners carpark on site which is staffed on racedays to ensure easy access at all times. Complimentary badges are given to Owners with a maximum of eight badges provided for syndicates or partnerships. We do accommodate additional requests for badges at a small fee where possible.
Down Royal has installed a new dedicated winner's enclosure where all the winning connections can congregate for photographs and celebrate with their horse. In addition, all winning owners receive a Down Royal branded photo frame, photo of the winning horse and toast the winner with a glass of fizz whilst watching the replay in the winners enclosure
We are committed to providing the best possible experience for all visitors to Down Royal and we hope that our continual programme of investment accompanied by the upgrading of racing and prize money where possible, goes some way towards guaranteeing this.